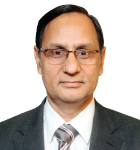 Mr. Sushil Kumar Tiwari
Non-executive Director

Mr. Sushil Kumar Tiwari, aged 62 years, is an Engineer in Electrical as well as Electronics and Communication from the Institute of Engineers, Kolkata. In his career spanning over 38 years.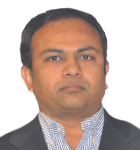 Mr. Narasimha Rao Vutukuru
President - Sales & Marketing

Mr. VVL Narasimha Rao has been a long serving member of cement industry and brings in multi business exposure and held a variety of roles in sales & marketing and commercials.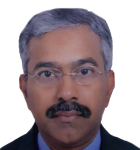 Mr. Srinivasan Sundaram
Senior Vice President – Business Development & Manufacturing Head

A Mechanical engineer from Kerala University, Mr.Sundaram has over 29 years of experience in Operations, Projects and Business Development .